Production Partners
Lancaster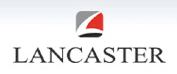 We are a Peruvian based company with more than 54 years of experience in the manufacturing of socks and hosiery for the entire family. Our products are in high demand in the most competitive markets throughout the world where Lancaster quality is recognized and admired for fit, comfort and durability. Our mission is to produce high quality garments using cutting edge innovation including the development of ALPACOR® socks. This, along with our fashion consciousness for every age group and activity, and the use of the very best and newest natural tech yarns such as ALPACOR® enable us to provide style, durability and comfort in every step. www.lancaster.com.pe
Texfina


Since 1947 we have been producing the finest cutting edge knitted and woven fabrics for multiple markets including fashion and sports/active wear. Our customer base includes the most well known Peruvian and international brands. From our totally vertical factories we employ the most stringent quality controls. This along with our state of the art technology allows us to produce textiles of unmatched look, feel and market acceptance.
El Modelador s.a.


We are a Peruvian company with more than 45 years of experience dedicated to the making and exportation of clothing in tricot with Peruvian cotton, pima and tanguis, micro fibers a, bond laces and many specialized blends. With a factory of 7,000 sq. mt, equipped with state of the art machinery we can successfully produce 250,000 garments monthly. We are now producing finished garments using the most innovative natural-blend ALPACOR® fabrics. From design, product development to the finished product, our quality control standards are unequaled. www.elmodelador.com.pe
NAVALE ALPACA S.A.C.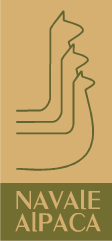 NAVALE ALPACA S.A.C. is part of the Manufacturas Santa Eulalia Group which for 22 years has been dedicated to the development and sales of the most luxurious Alpaca products. Its primary focus is the export market. Sourcing only the finest of the Alpaca fiber and employing only the most skilled technicians and talented designers our products are found only in the best catalogues and retail outlets in North America and Europe. Now Navale Alpaca is associated with Sports Alpaca and Alpacor as the only source of its natural Alpaca marketing products. www.navalealpaca.com.
Impresso Grafico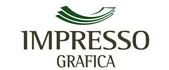 One of the most technically advanced printing and graphic design companies in Peru, we utilize only the most environmentally sensitive materials, machinery and printing procedures. Located in a new state of the art printing facility we employ the most advanced digital equipment. Impresso Grafica represents not only the most important Peruvian companies, but also the primary international companies doing business in Peru including Sports Alpaca. www.impresso.com.pe