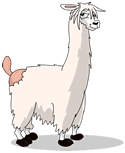 Sports Alpaca is committed to the next generation of performance natural-fiber fabrics derived from the finest alpaca fibers. From premium Alpaca we bring you Alpacor. Discover why the most demanding athletes are saying adios to merino wool and synthetics and raving about the performance and benefits of Alpacor by Sports Alpaca.
"Nature to the Xtreme"
ALPACORŪ Socks can be purchased at the Bass Pro Shops online store, CLICK HERE TO BUY!